On June 12, 2023, Governor Ned Lamont signed into law the 2024-2025 biennium budget, which established the Hartford Flood Compensation Program, a $5,000,000 pilot program overseen by the Office of the State Comptroller. The charge of this grant program is providing financial assistance or reimbursement–for things such as repairs–to eligible owners of real property in the city of Hartford who experienced damage caused by flooding on or after January 1, 2021.
On June 26, 2023, Comptroller Sean Scanlon joined public officials and advocates to formally announce the grant funding for the Hartford Flood Compensation Program.
On August 2, 2023, Comptroller Scanlon announced the appointment of Dr. Gary Rhule as the Hartford Flood Compensation Program administrator. The application is now available. There is no deadline for submission, but it is a first come, first served program until funds are depleted.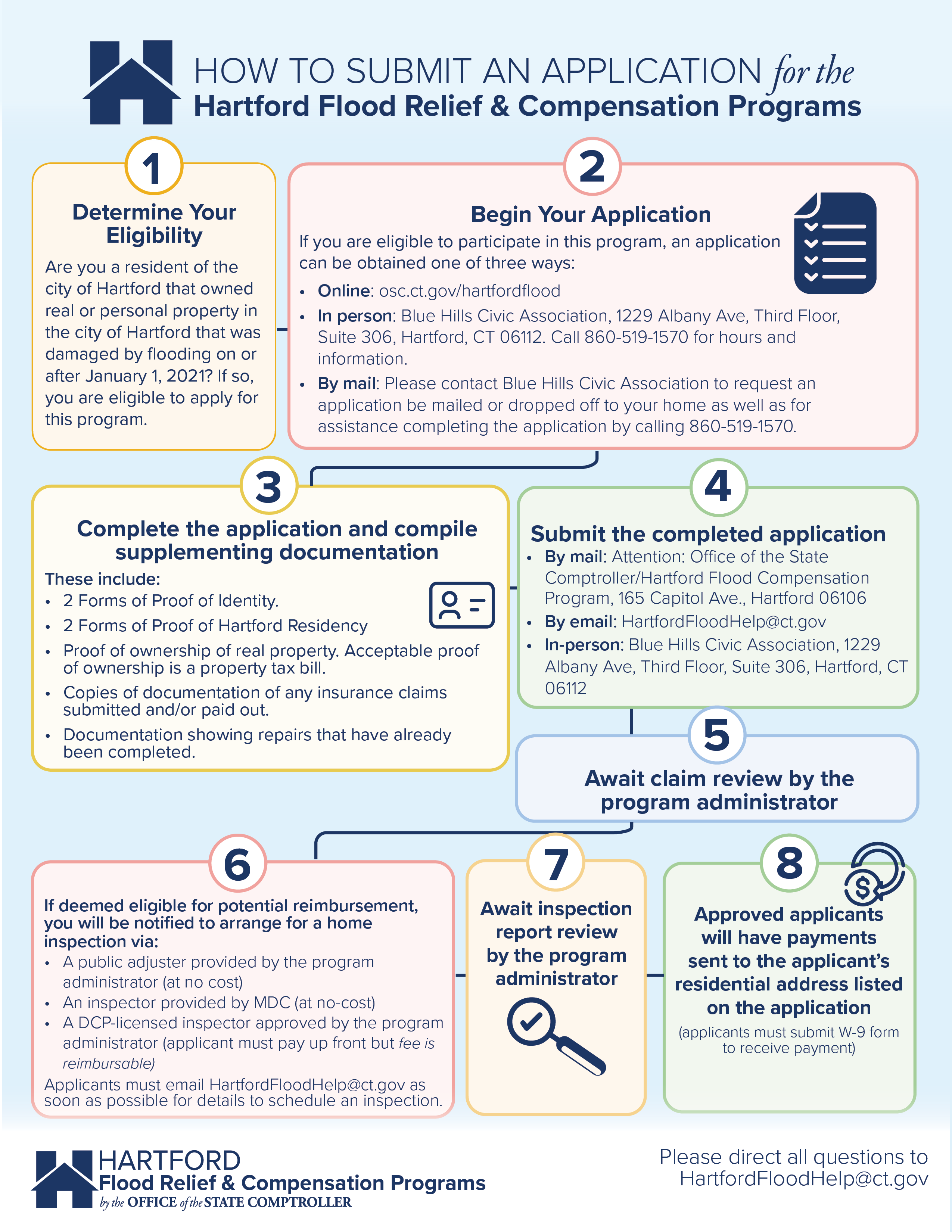 Updates