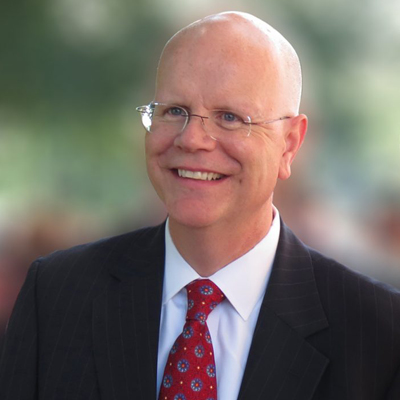 Former CT State Comptroller

2011-2021

Biography Legislative testimony News archive

Comptroller Kevin Lembo Archive > News

COMPTROLLER LEMBO PROJECTS $482.3M SURPLUS, EXPRESSES CAUTIOUS OPTIMISM IN CONNECTICUT'S RECOVERY

Monday, November 1, 2021

Comptroller Kevin Lembo today, in his monthly financial and economic update, projected a General Fund surplus of $482.3 million for Fiscal Year 2022 citing signs of economic growth and budgetary stability.

The national economy continues to experience unprecedented uncertainty as the country recovers from the pandemic while still actively combatting the virus. Comparatively, Connecticut's economy is showing steady job growth, with anticipated budgetary stability owed largely to previous federal action and the state's robust reserves.

"We don't know what the national economy will look like when the nation, as a whole, finally emerges on the other side of the pandemic," said Lembo. "But I'm growing more optimistic each month about the trajectory of Connecticut's recovery and the relative stability of our state budget. As always, there remain areas of concern — particularly in long-term workforce participation, housing costs and the pace of job recovery — but Connecticut is on the right track to experience continued growth and avoid the large budgetary deficits that have plagued the state for much of the past decade."

Connecticut experienced its ninth consecutive month of job growth in September and has now recovered 70.4 percent of jobs lost during the initial COVID-19 shutdown. While the national quit rate spiked — dubbed by some as "The Great Resignation" — Connecticut had among the lowest quit rates in the country. The relative stability of Connecticut's infection rate and large-scale adherence to public safety measures, paired with a comparatively high minimum wage, are seen as contributing factors.

"What we're seeing in our state's economy is the direct result of our residents' compassion and commitment to each other," said Lembo. "I'm incredibly proud to live in a state where the vast majority of people have joined together in service of the common good to get us through this unprecedented crisis. While we'll be dealing with the health and economic aftershocks of COVID for years to come, Connecticut taxpayers should feel confident in our ability to meet future challenges together."

A continued area of concern for Lembo is the increasing cost of housing. Connecticut's housing market is cooling off after an impressive summer. Prices for single-family homes remain high but total sales numbers have declined as inventory has decreased. While the robust housing market has had a net positive impact on the state's economy, it has also contributed to rising housing costs, including a 14.5% year-over-year increase in rental costs and a declining rate of first-time homeownership.

Lembo noted the success of eviction avoidance programs, and corresponding federal aid, in combatting housing insecurity. He encouraged lawmakers to be cognizant of expiring federal mortgage forbearance programs and to be proactive in helping residents stay in their homes. In a letter to Governor Ned Lamont, Lembo noted that the November consensus revenue report could alter the state's budget picture and pointed positively to favorable sales tax receipts and volatile revenue estimates.

A policy originally written by Lembo in 2015 automatically directs excess revenue in certain volatile tax categories into the state's Budget Reserve Fund ("Rainy Day Fund"). In Fiscal Year 2021, the fund exceeded its statutory cap, and the automatic contributions were instead used to pay down pension liabilities. Lembo is forecasting a similar outcome in the current fiscal year, projecting an additional payment of over $1 billion towards pension debt if current estimates hold.

Although there are many signs for cautious optimism in the economic data, Lembo warned that it is still early in the fiscal year.