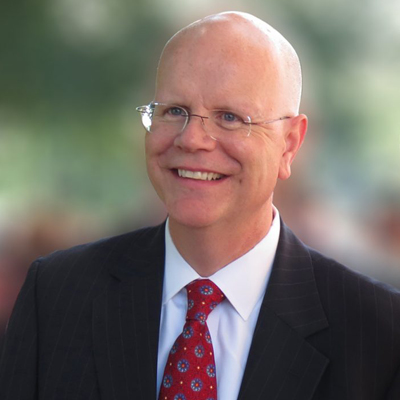 Former CT State Comptroller

2011-2021

Biography Legislative testimony News archive

Comptroller Kevin Lembo Archive > News

COMPTROLLER LEMBO PROJECTS $2.1 BILLION DEFICIT IN FIRST FY21 FORECAST AS "RAINY DAY FUND" REACHES HISTORIC MILESTONE

Tuesday, September 1, 2020

Comptroller Kevin Lembo today, in his first monthly financial and economic update detailing Fiscal Year 2021, projected a deficit of $2.1 billion and announced the state's reserves have reached an important milestone.

Last week, a large deposit into the state's Budget Reserve Fund ("Rainy Day Fund") brought its total balance to $3,035,853,798, representing 15.1 percent of net General Fund appropriations, a record-high and an important benchmark. Changes to state law in recent years championed by Lembo raised the reserve cap and introduced a formulaic approach to capture volatile revenue, guarding against future economic downturns.

"The ongoing crisis, and its economic impact on Connecticut families and businesses, shows the importance of budgetary preparedness," said Comptroller Lembo. "This record-high balance in the Rainy Day Fund will likely be short-lived, but that's entirely the point. By building reserves, our state is in a much stronger position to provide critical services to those in need and to weather this fiscal crisis.

"I'm grateful to the lawmakers that recognized the importance of this policy and joined me in the fight to make it law, and to those who wisely protected the funds before the pandemic hit, leaving us better prepared to reckon with the damage today. Connecticut has made great strides in building reserves over the last several years but continued fiscal discipline, and smart budgetary decisions, remain critical in the coming months and years as our state recovers."

Lembo warned that it is early in the fiscal year and the economic uncertainty due to the ongoing pandemic makes forecasting revenue changes challenging. The current revenue estimates, accounting for the projected deficit, represent a cautious view and require budgetary discipline going forward.

"For months now, I have been warning that it was only a matter of time until we started to see the impact of COVID-19 on state revenues. This is the rainy day we've been preparing for," said Lembo. "Connecticut is fortunate to have built its reserve, leaving us more prepared than many states, but the federal government must step up to replace lost revenues and protect families, small businesses and municipalities from tax increases and devastating service cuts. It is unacceptable that Congress cannot come together to do the right thing."

Other data cited by Lembo shows the disparate economic effects of the pandemic. A recent study by The Center for Budget and Policy Priorities examining hardship caused by COVID-19 found widespread food and housing insecurity and job losses among Black, Latino, Indigenous and immigrant households. Nationally, up to 17 million children (one in four) live in a household where children are not getting enough to eat, and eight million children live in a household that is behind on rent. Workers earning high incomes before the pandemic have been largely unharmed while in Connecticut, and across the country, low-wage workers are getting hit the hardest.

"Widespread inequality was a problem before COVID-19 and the current crisis is worsening it," said Lembo. "As we approach an uncertain budget year in Connecticut, it is more important than ever to keep in mind the potential impacts of our policies and to ensure we are helping those who need it most."

Preliminary reporting of unaudited operating results for Fiscal Year 2020 will be presented in Lembo's September 30th letter to the governor.